Birmingham, Ala., April 27, 2021 – NXTsoft (nxtsoft.com), the market leader in secure, comprehensive and complete API connectivity and cybersecurity solutions today announced the launch of its NXTsoft Networking and User Group Community at community.nxtsoft.com.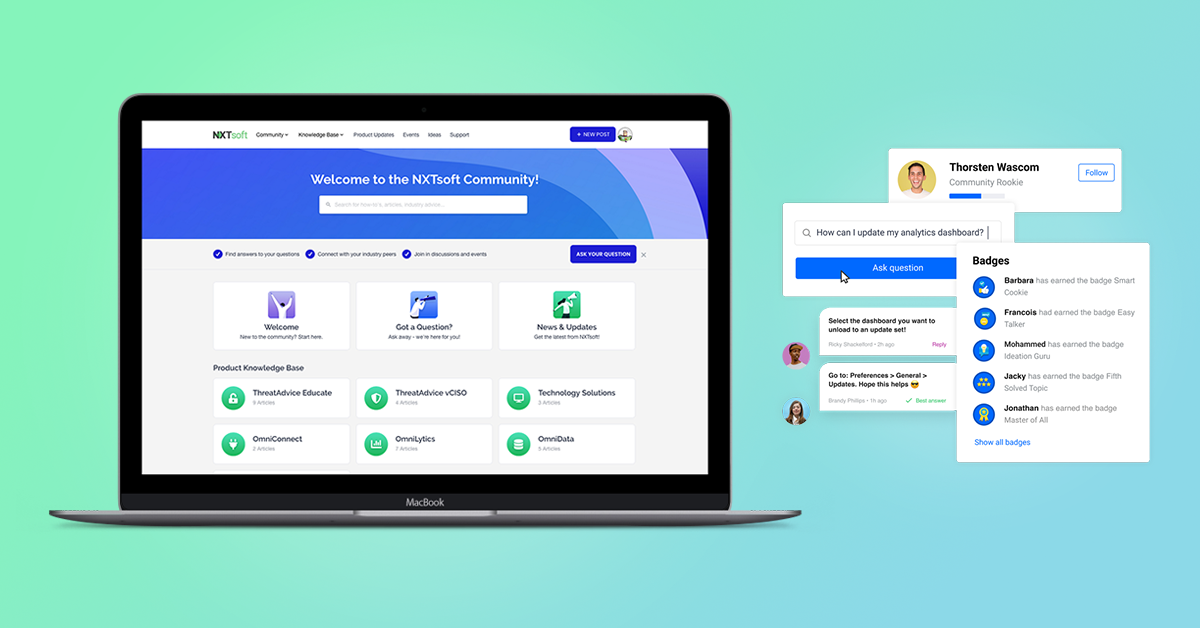 The goal of the NXTsoft community is two-fold. For all members interested in cybersecurity and banking technology related topics, the community will serve as place where members can post and answer questions, research information and attend webinars a wide variety of topics, read industry-related articles, network with each other and more.
NXTsoft customers will experience those benefits and will also be able to find product support information, review product-specific frequently asked questions, view training and tutorials, submit ideas for product enhancements and receive other exclusive benefits.
"Though our website provides a wide variety of information for visitors, we wanted to create a dedicated place where our customers and others could come to engage with each other and the NXTsoft team and get in-depth information and specialized training on a range of topics related to cybersecurity and the financial institution and fintech marketspace," said David Brasfield, CEO of NXTsoft.
"We are looking forward to increased engagement with our customers and other members," said Mandy Remke, NXTsoft community engagement coordinator. "We think the NXTsoft Community is an educational, but fun space where we can provide resources and interact with our customers and they can learn from us and each other," she said.
To join the NXTsoft Networking and User Group Community individuals should visit community.nxtsoft.com and sign up with a business email address.
About NXTsoft 
NXTsoft is headquartered in Birmingham and has offices in Orlando, Atlanta, and Denver. NXTsoft is the market leader in secure, comprehensive, and complete workflow API connectivity, connecting Fintech companies to banks and credit unions throughout the United States. NXTsoft's other solutions include data security, data analytics, data management and data migration. NXTsoft's products and services help businesses secure, connect and optimize their data to maximize revenue opportunities, enhance profitability, and mitigate cybersecurity risk. For more information visit www.nxtsoft.com, email info@nxtsoft.com or call 1-800-915-3381.